We have something for everyone in our bar from great food, relaxing space and entertainment. FOX Sports and Live Events Broadcast.
Happy Hours
Monday - Friday
3-7pm
$4 Pots | $5 Basics
Saturday - Sunday
12-6pm
$5.50 Schooners
Check out more here: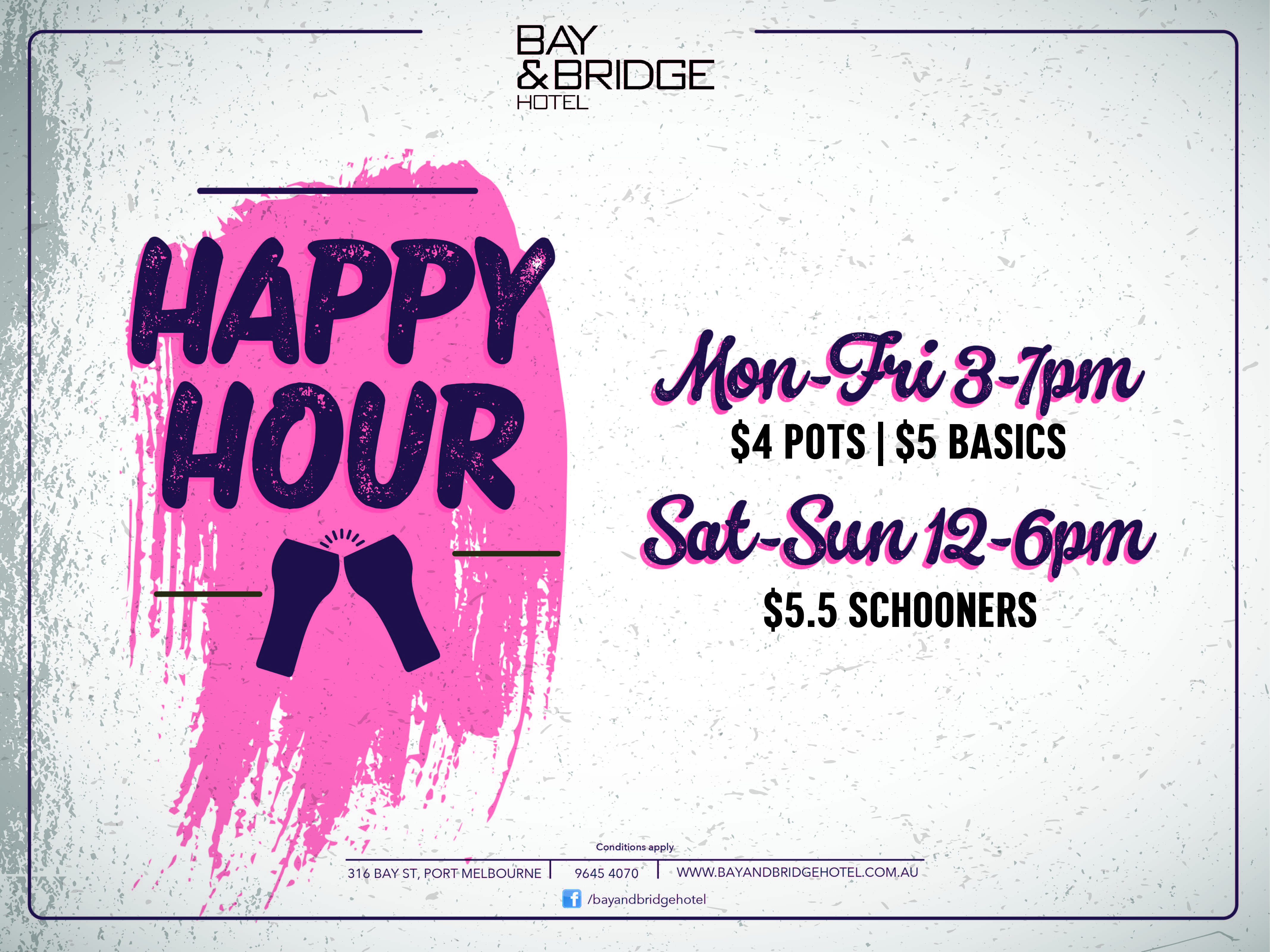 FRIDAYS
5PM TO 7PM
$5 BASICS | $5 HOUSE WINES | $5 SCHOONERS
Conditions Apply. Not available on Public Holidays.